Image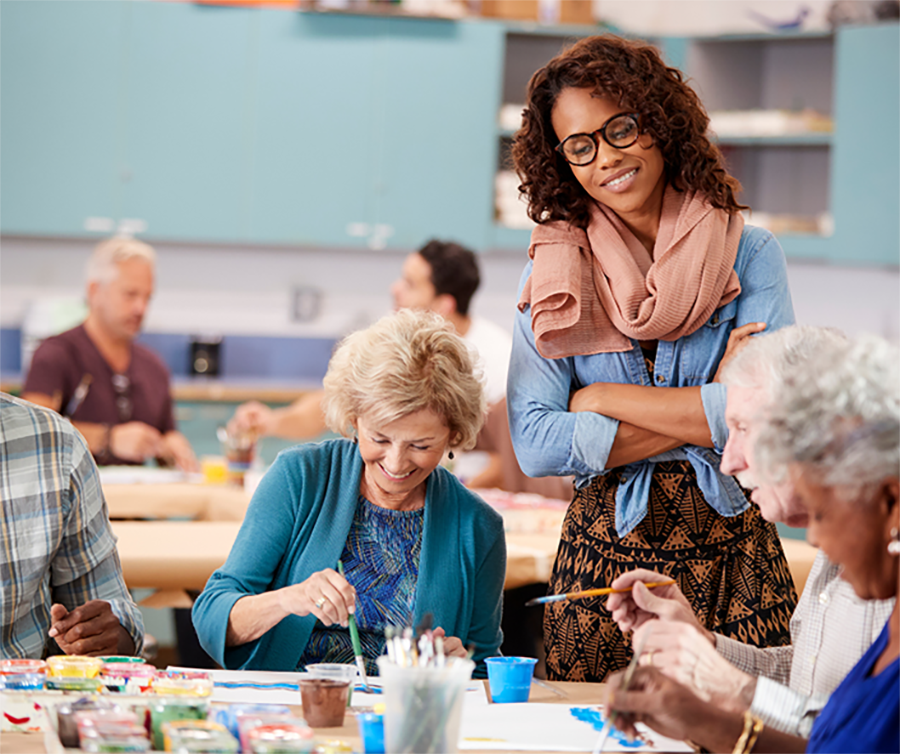 PAMA offers presentations and art workshops in long-term care facilities, retirement residences and other seniors' facilities.
Book today by calling 905-791-4055 or emailing infopama@peelregion.ca. 
The cost is $74 + HST per program. Virtual program is $60 + HST per workshop. Retirement/seniors facilities staff must be always on-site.
Museum Memories
Our professional educators arrive once a month to deliver themed presentations highlighting our collections. Presentations help stimulate memory and conversation.
The Museum Memories program runs for 1 hour.
Benefits
Stimulating memory by engaging participants
 Hands on activities for sensory experiences
Sharing experiences through storytelling
Young at HeART
PAMA delivers art workshops designed for seniors. No previous art experience is necessary and there is no wrong way to create art.
The Young at HeART program runs for 1.5 hrs.
8 participants maximum per workshop. All materials are included.
Benefits
Making art accessible to seniors and caregivers
Hands on activities to engage in sensory experiences
Sharing in the process of art making
Resources
Use these resources to engage in meaningful conversations.
Visit an exhibition from anywhere! This self-guided presentation includes links to PAMA's virtual exhibitions and some suggested discussion points.