Image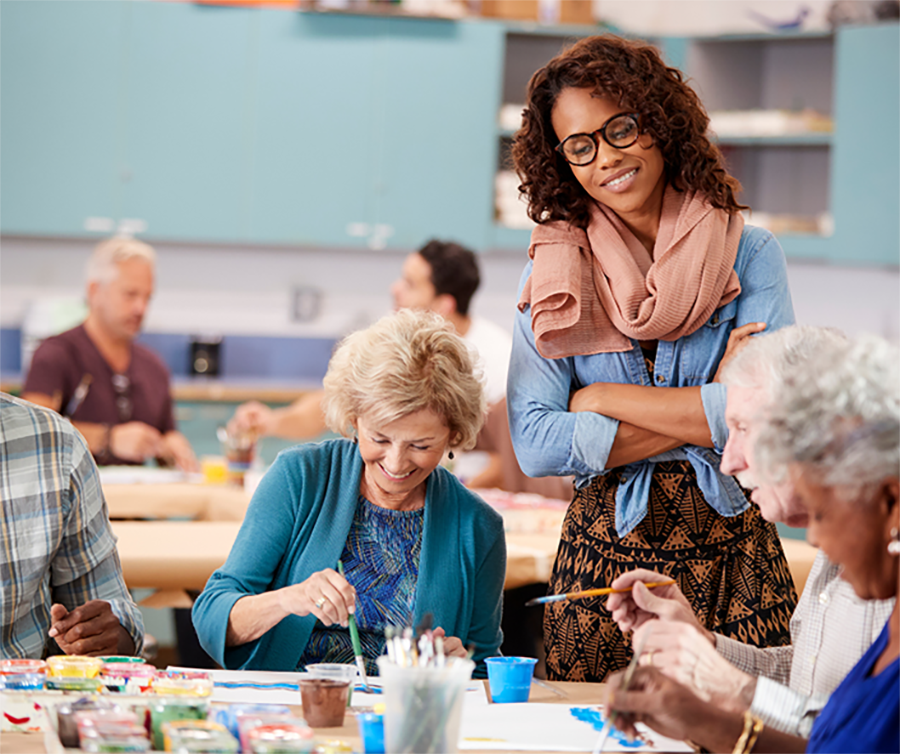 PAMA offers presentations and art workshops in long-term care facilities, retirement residences and other seniors' facilities.
Book today by calling 905-791-4055 or emailing infopama@peelregion.ca. 
The cost is $74 + HST per program. Virtual program is $60 + HST per workshop. Retirement/seniors facilities staff must be always on-site.
Museum Memories
Our professional educators arrive once a month to deliver themed presentations highlighting our collections. Presentations help stimulate memory and conversation.
The Museum Memories program runs for 1 hour.
Benefits
Stimulating memory by engaging participants
HandsHands-onvities for sensory experiences
Sharing experiences through storytelling