Image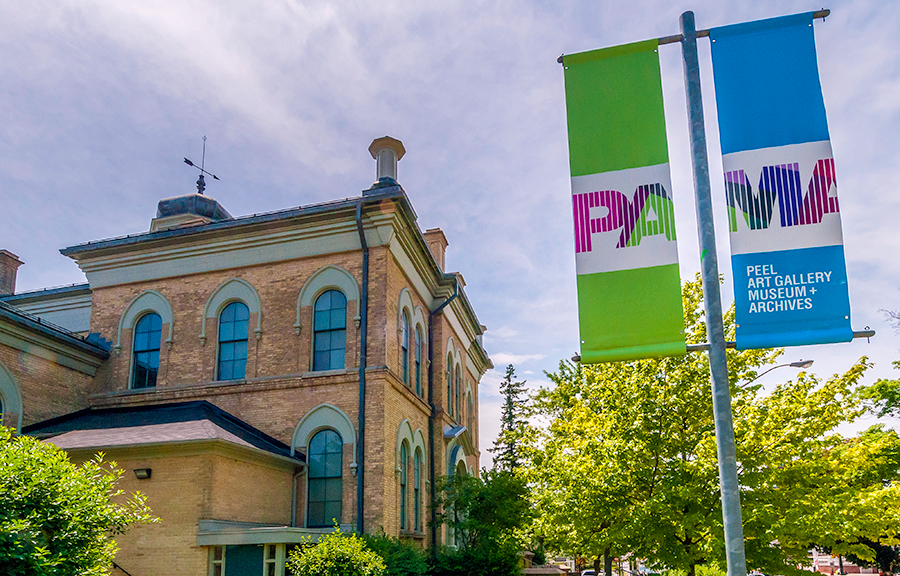 Admission
General admission to PAMA is free to the public for a limited time during the closure of the Museum and Archives. Donations are appreciated.
What is open?
Museum (does not include the Jail and Manning Square) – We Are Hockey on now until April 30, 2023 and UN/COVERINGS: Mennonite and Muslim Women's Head and Hearts on now until May 31, 2023.
Art Gallery – Facing Claude Cahun and Marcel Moore on now until April 9, 2023.
Courthouse - tours are available upon request at the Art Gallery front desk on Thursday evenings, Saturday, and Sundays. 
Lounge - available for visitors to sit and enjoy snacks brought from home. Please note PAMA does have a small selection of snacks items and drinks available for sale at the art gallery front desk.
What is not open?
Museum (Jail and Manning Square) and Archives will remain closed until Winter 2023 due to the airflow upgrade construction project. 
Hours of Operation
Region of Peel services are available at the Access Peel desk located in the Art Gallery building. The Access Peel desk in the Museum building is currently closed and will re-open in Winter 2022.
| | |
| --- | --- |
| Monday - Wednesday | 10 a.m. - 4:30 p.m. |
| Thursday | 10 a.m. - 9 p.m. |
| Friday | 10 a.m. - 4:30 p.m. |
| Saturday | 10 a.m. - 5 p.m. |
| Sunday | 1 p.m. - 5 p.m. |