Between the Clouds and the Stars: Innovations in Aerospace
Oct. 21, 2023 – May 12, 2024
Get lost in aerospace at PAMA. Visitors to this exhibition will be surprised to hear about the impacts that companies in this area have made to international space exploration. From early innovations like the Avro Arrow to the Canadarm and ongoing missions, you can go to space from here!
Curated by Claire Bennett and Meg Soderlund.  
Saturday, Dec. 9, 10:30 a.m. – 4 p.m.
Explore the International Space Station in this exciting 360-degree space VR experience! Watch the playback of on-orbit operations that took place on station. Founded in 1969, MDA is Canada's largest space technology developer and manufacturer, with a workforce of over 2,800 in Canada, the US, and the UK. This program is drop-in. Ages 6 and up, guardians must accompany children. Sessions will last 15 minutes with 5 people per session. Included in general admission, members are free.
Image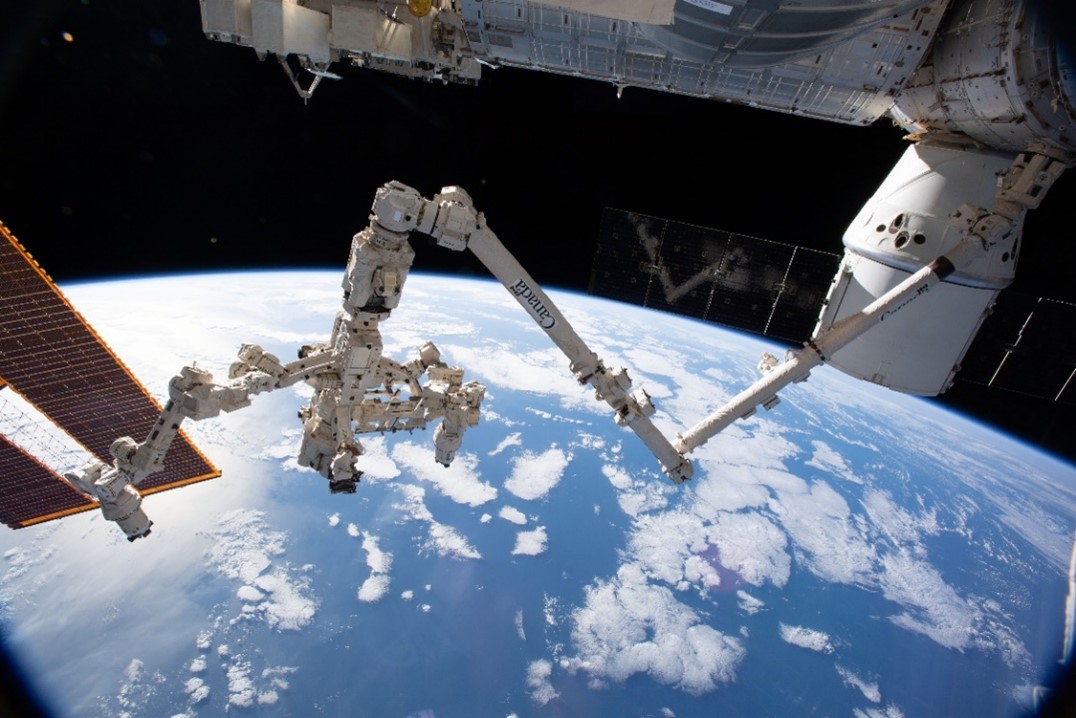 Image courtesy of MDA Ltd.