With generous funding from the Brampton and Caledon Community Foundation, PAMA offers free Creative Expressions art workshops for children and adults with developmental and physical challenges. These relaxed workshops are designed to help foster creativity and personal self-expression through a variety of artistic media. 
Image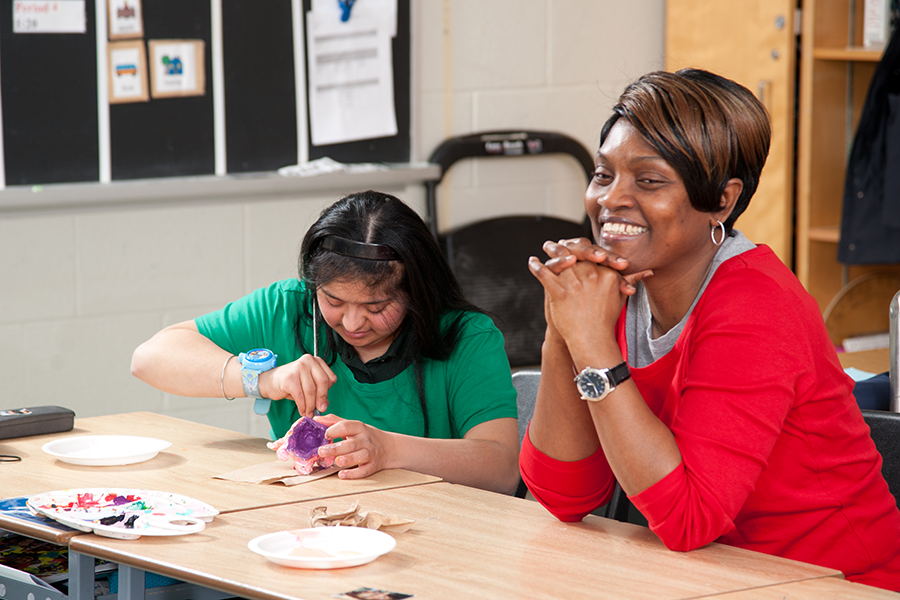 About the program
Participants will enjoy six sessions, each 1.5 hours in length. Each program series includes:
Clay Sculpture
Acrylic Painting
Printmaking
Watercolour Painting
Mixed Media
Collage
All materials are provided by PAMA and sessions can be tailored to your groups' needs and abilities to ensure all participants have a positive experience.
To start a program series, you must have a minimum of 6 participants and a maximum of 12. The space to be used should be large enough to accommodate the needs of participants with easy access to a sink.
To be eligible, applicants must represent a school or organization that supports participants with special needs.
If you are interested in bringing this program to your group, please contact infopama@peelregion.ca to inquire about opportunities.
"Participants have asked for Creative Expressions to return. They expressed that they feel that they are able to express themselves through art at their own pace, and that they are understood and supported during this class." P.H.A.B.I.S.
"I believe that this creative process and subsequent feelings of self-satisfaction and accomplishment have a positive impact on their day-to-day challenges" - Creative Expressions instructor
Proudly sponsored by
Image